Emerson's First Choice For Dry Cleaning & Laundry Services!
If you're looking for reliable, high-quality dry cleaning services in Emerson, don't look any further than Emerson Cleaners. Our team is here to make your life easier with quick, effective, and conscientious dry cleaning. To take advantage of our truly environmentally safe and healthy services for dry cleaning in Emerson and other nearby towns, just stop by with your dry cleaning items or call to schedule pickup and delivery. Our job is to work around your schedule to make sure you can experience all of the benefits of dry cleaning without the hassle and health risks. We want you to come back to us again, and we want you to look good when you do so!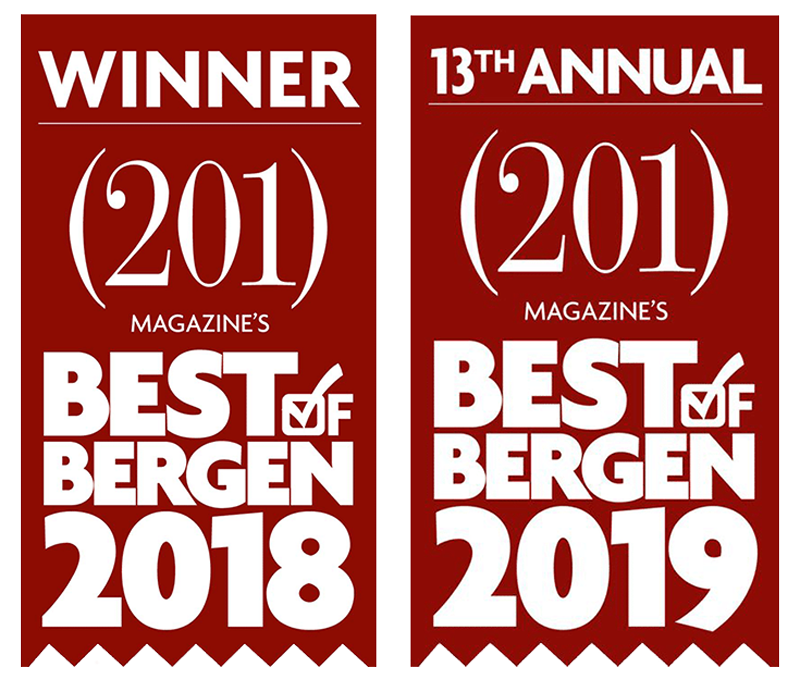 Our Local Pick Up & Delivery Service - Easy, Fast Safe & Contactless
Sometimes, going to the dry cleaner just isn't in the cards. Busy schedules and hectic lives can prevent you from enjoying all of the benefits that dry cleaning has to offer. Luckily, Emerson Cleaners offers pickup and delivery for dry cleaning in Emerson and surrounding local towns!
As a pickup and delivery customer, you never have to worry about making it to the dry cleaners at a specific time. You can rely on Emerson Cleaners as your own personal dry-cleaning assistant. Get cleaner, softer clothing without leaving the house, with full-service pickup and delivery for any and all dry-cleaned items.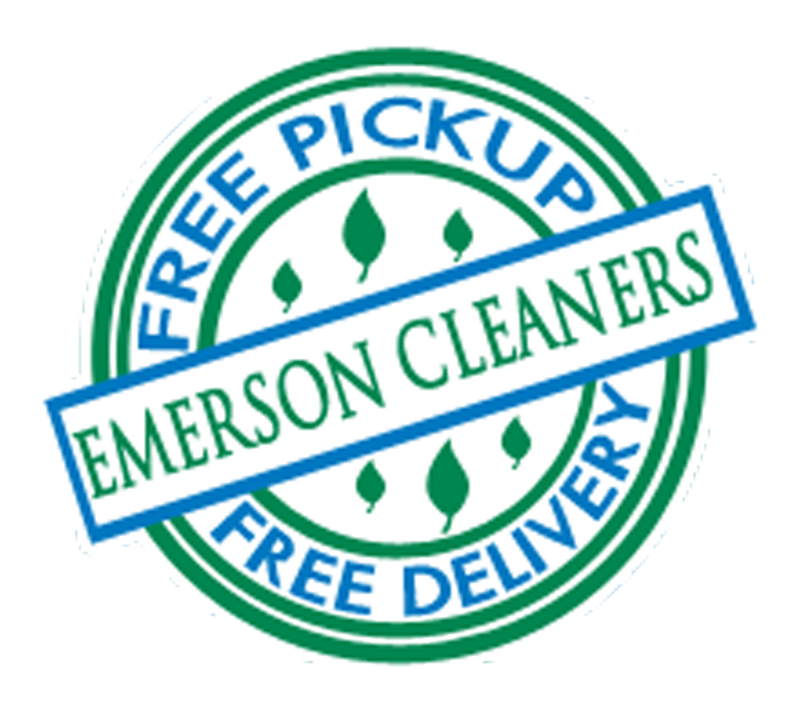 Our Complete Dry Cleaning & Laundry Services
Here at Emerson Cleaners, we're proud to offer a variety of high-quality dry cleaning and laundry services. Each service we provide is performed with the utmost care and attention to detail because we love your clothes just as much as you do. No matter what kind of dry cleaning or laundry need you've got in Emerson, we have a service to help!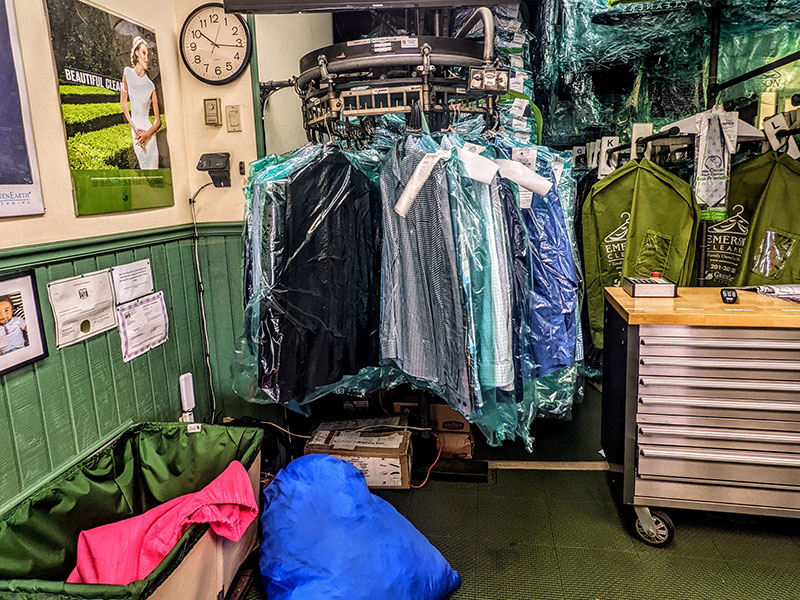 Why Your Neighbors Choose Emerson Cleaners
Emerson Cleaners is the local dry cleaning expert that everyone in Emerson and the surrounding area trusts with their laundry and dry cleaning needs. Service excellence is in our
Fully priced receipt at drop off. There are never any unexpected changes. Money-back satisfaction guarantee.

Shirts and Dry Cleaning done on premises for total control of the process and quality.

The area's only licensed Exclusive GreenEarth® Dry Cleaner.

Time-saving scheduled pickup and delivery service. Never worry about making it here on time!

Environmentally committed; we reduce, reuse, and recycle! No misleading claims of "Organic Cleaning."

In the Dry Cleaning Business since 1903 - Family owned and operated for 3 generations!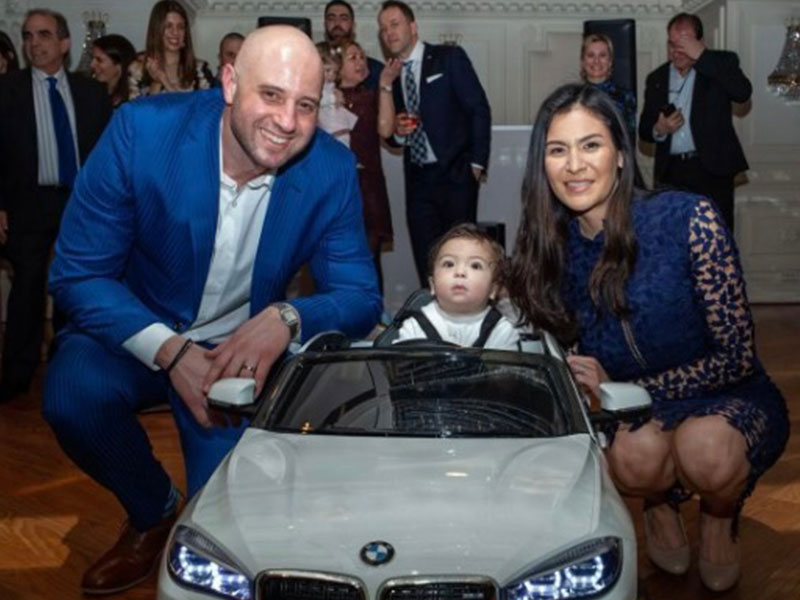 We Use Greenearth® Cleaning Exclusively On Everything We Clean
Greenearth® is a dry cleaning process that isn't just easy on your clothes - it's easy on the environment, too. Traditional dry cleaning processes, even ones that claim to be "organic," can damage your clothes, fade colors, and even cause damage to the earth. Greenearth® products are made of liquid sand that breaks down into eco-friendly elements when they are released into the environment and provide a gentle, odorless, non-toxic clean for your clothes. What more could you want?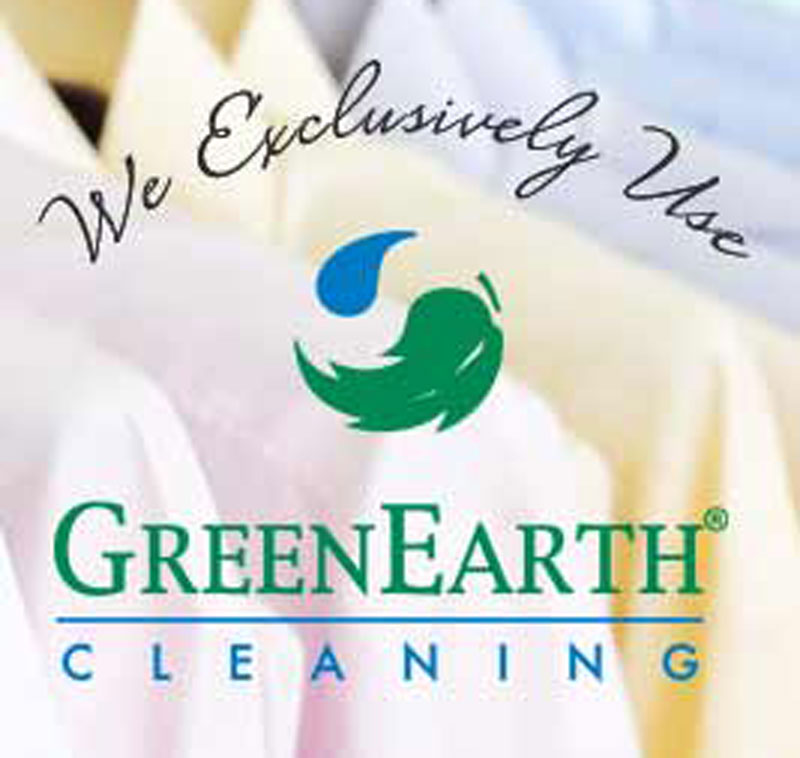 Frequently Asked Questions
Yes, we provide cleaning and storage for all kinds of fur garments, including coats, scarves, and more. Real furs require hand-cleaning and specific storage conditions so that they aren't damaged, and Emerson Cleaners promises to offer this for your furs.
Your wedding day is well-known as the best day of a person's life, and preserving your dress with our professional services will ensure that you can always see your dress as it was on that perfect day! We'll treat this special garment with the utmost care so you can have it in your life as a forever memory or even preserve it for use in the next generation to come.
Emerson Cleaners is proud to provide a variety of alterations for clothing of all kinds. We offer hemming, taking in and letting out seams, lengthening or shortening tops, and much more. We can even provide small repairs to garments that have fallen victim to wear and tear over time.
There is a long list of things in your home that qualify for our dry cleaning and laundry services. Items like curtains and drapes, bedding and table linens can become dirty and stained over time, particularly in homes with children and pets. A few of these items require extra-delicate care, otherwise, they could become damaged beyond repair. Emerson Cleaners promises to provide expert dry cleaning and laundry services that won't damage your clothes and other special household items.
Tips & Tricks from The Pros
Why You Shouldn't DIY Your Dry Cleaning

If you spend any time in grocery or home goods stores in Emerson, you might notice a DIY dry cleaning kit here or there. These kits promise to give you the same results you'd get from a professional right in the comfort of your home. Convenience […]

3 Mistakes You Need To Avoid When It Comes To Your Furs

If you own a fur coat, you know just how much of an investment it is. Not only are they beautiful, but fur coats also offer extraordinary protection against the frigid temperatures of a New Jersey winter. Because of their price and importance, it's essential that […]
Trust Only The Experts with Your Clothes! Call Today for Quality Dry Cleaning & Laundry Services in Emerson!